Who is Cococare?
Cococare is a company that believes in providing quality products to their customers. Initially being recognized for their cocoa butter products, the company is now known for so much more.
For over 45 years, Cococare has been incorporating cocoa butter into beauty products that are sold across the world. Before the expansion of their 100% all natural essential oils, skin care and hair care lines, Cococare was growing as a company by providing quality beauty and skin care products since day one… And it all started with cocoa butter!
When most customers think of Cococare, the first thing that comes to mind may be one of the most loved products, the 100% Cocoa Butter Stick. Aside from its popularity, the history of the company and the 100% Cocoa Butter Stick goes way beyond its yellow and brown packaging.
Fun fact: Cococare's first ever product was the Cocoa Butter Soap, which was packaged in a yellow and brown counter display. To this day, yellow and brown continues to not only be the main colors of the brand, but they are also the colors sold on most packaging of products dedicated to cocoa butter.
Cococare's past is one of hard work, expansion and growth. It all began with just one product, one idea, and one concept. That one product is what originally started Cococare's success and enabled the company to be able to grow and produce new and different product lines.
History
The history of Cococare began in 1969, when the founders realized that many pregnant women were using cocoa butter to help lessen the appearance of stretch marks. At the time, cocoa butter was only being sold by one major company and they only shipped through mail order. It then became apparent to the founders that there was an opportunity to expand access to cocoa butter by selling it to retail stores.
This is when Cococare decided to establish and incorporate their first office in the basement of a building in Fort Lee, New Jersey. The creation of Cococare's first product, Cocoa Butter Soap, was made and individually packaged to be sold at the checkout counter. The founders also went door to door selling to local stores in both New York and New Jersey, while personally delivering orders from the back of their car.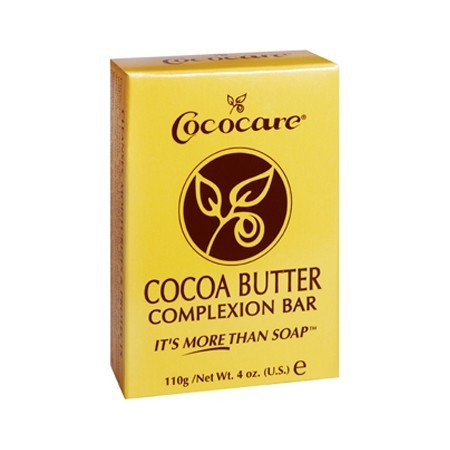 Expansion and Growth of Cococare in the 1970's
Consumer demand and sales were increasing, resulting in Cococare gaining more exposure and success. During the early '70s, the business began to grow and blossom, with products expanding into lotions, creams and sun care products.
As sales continued to grow, Cococare relocated to a larger office and warehouse space, hired more team members and office staff. The headquarters were then located to Northvale, New Jersey. By this time, Cococare had already placed ten products into the market and distribution had been growing across the United States.
Continued Progression in the 1980's
In the '80s, Cococare continued on with their successful momentum by the expansion of products as well as relocating once again.
Later in the decade, soaps, shampoos and lotions made by Cococare were then placed in hotels throughout the U.S. This included some well known establishments such as the Helmsley Palace in New York City.
The 100% Cocoa Butter Stick was introduced by Cococare and has become one of the most popular items in the 100% All Natural Skincare category!
The Cococare offices made a final move to Dover, New Jersey in 1987 and this has been the home of the Cococare headquarters ever since.
Expansion of Other Products
Since there was a demand and higher interest for more hair and skin care products, Cococare expanded into different product lines.
Cococare started to offer a hair care line that included the Coconut Moisturizing Shampoo. Over time more hair treatments and styling products were introduced such as the Coconut Hair Conditioner, Argan Hair Shine and Argan Hair Serum.
Face care products such as a Vitamin E Facial Cream Wash and Tea Tree Oil Toner were also added to the Cococare product line, letting Cococare cover a variety of different beauty needs for their customers.
Of course, the company didn't stop after the great momentum they had gained! The expansion continued with Vitamin E, Shea Butter and Coconut lines, which includes a variety of products such as oils, creams, lip balms and gels.
In recent years, many women started gravitating towards all natural products for their beauty care needs. Cococare noticed this change in product preference and in order to meet their consumer's new skin care needs, they decided to expand their products once again and introduced a full line of 100% natural oils and essential oils. Both product lines received positive acknowledgement and popularity.
Cococare has been able to continue expanding various products into different lines such as hair, face, feet, lips, and skin care.
Cococare's Success Today
Today, Cococare continues to provide full distribution across the United States as well as internationally. The company is committed to providing customers with the highest quality products that promote healthy skin care and natural ingredients.
Today, some of these products have become favorites among Cococare customers: 100% Cocoa Butter Stick, Cocoa Butter Lip Balm, Cocoa Butter Cream and Cocoa Butter Lotion.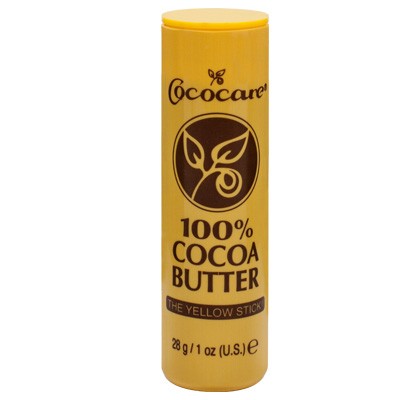 It is amazing how Cococare's success began with one concept, cocoa butter, and then expanded into a full line of other skin and hair care products.
Cococare has always been committed to providing customers with the highest quality of products that promote healthy skin care, and will continue to do so in the years to come. Who knows what other products could come into play in the future! Whatever line or product that Cococare decides to come up with, rest assured that it will be of great value and that they will always be keeping their customers in mind; they believe that great products can ensure customer satisfaction and retention. They are always striving to make their customers happy!